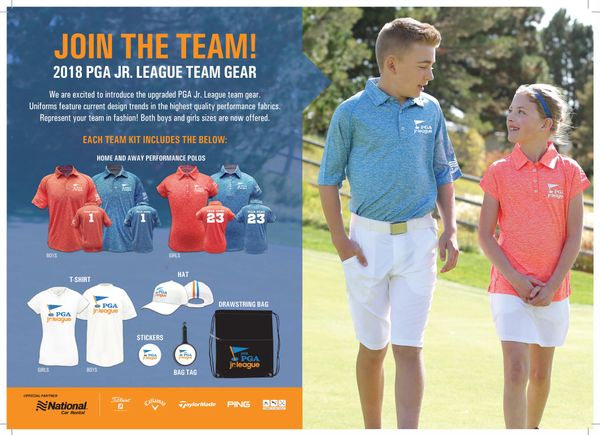 PGA Junior League Golf ( PGA JLG ) is designed to better socialize the game for boys and girls, ages 13 and under. PGA JLG features team vs. team competitions in structured leagues that provide a popular, less stressful scramble format as opposed to stroke-play competition. This is a great way to get kids involved in the game!  NO EXPERIENCE REQUIRED!  Teams are filling up fast so please register now.
 
PGA JLG registration fee is $275 and includes: 2 Team Jerseys, Back Pack, Hat, 6 Tournaments, Team Practices, Snacks and Refreshments, Possibility to qualify for Championship team matches, FUN !
 Registration Deadline April 22nd
Tournament dates are as follows:
Each team will have one "Bye Week" during the season
Mon, May 14 - Oak Harbor 5:00-7:00
Mon, May 21 - Oak Knoll 5:00-7:00
BYE WEEK Wed, May 30 - Tchefuncta 5:00-7:00
Mon, June 11 - Beau Chene 4:30-6:30
Mon, Jun 18 - Oak Knoll 4:00-6:00
Sat, June 23 - Beau Chene 5:00-7:00
Wed, June 27 - Money Hill 4:00-6:00
Rain Date if Needed: Wed, July 11 @ Beau Chene 4:00-6:00
Matches will Begin and End Promptly.
PGA JLG PRACTICES AT OKCC
Saturday 5/5 12:00
Saturday 5/19 12:00
Saturday 5/26 12:00
Sunday 6/10 12:00
Saturday 6/16 12:00
Click HERE To Register